Our Team
Our team of passionate, experienced road cyclists are always ready to advise on routes and technique. We are keen to share our vast knowledge and love of the area with all of our guests.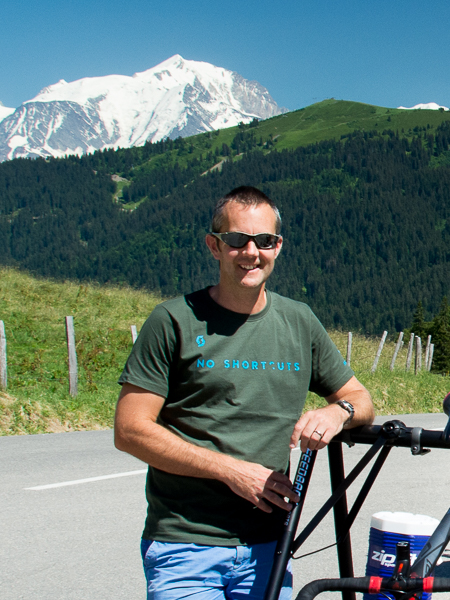 Paul has been based in these hills for 15 years and so knows all of the climbs and routes well (including the cafes!). He has always ridden a bike and now loves the road cycling challenge. For the past 7 years he has been supporting our Kiwi partners and leading tours all across France and Italy so has a wide cycling knowledge and is proud to have ticked off many of the "must do climbs" in Europe.
Teak has cycled extensively in the Northern Alps, and is out climbing our local Cols – Col des Aravis, Col de Colombiere, Col de Forclaz and Col de Croix Fry – at every opportunity. He clocked up 80,000 metres last year and is already well on the way to exceeding that this year! His training for the Etape will find him on the trainer through the winter – so expect a strong start to the season!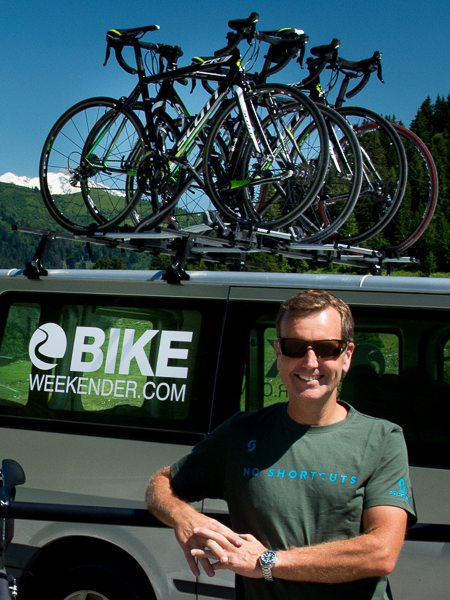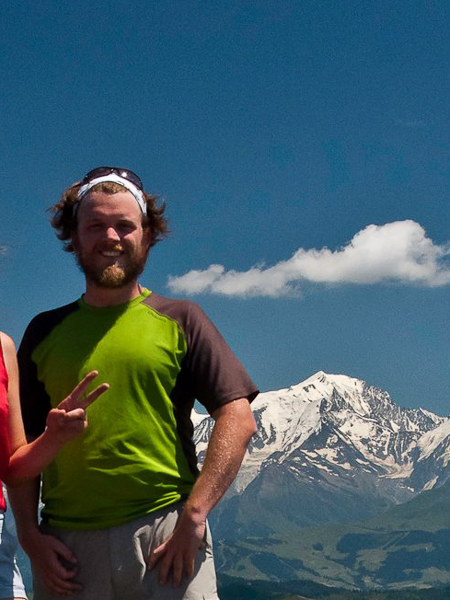 Tom is in the office and will deal with all your enquiries and bookings. More of a mountain biker than a road cyclist, Tom will be able to tell you about the good trails to ride, should you like a day off from the tarmac.
Erica has been based in the area over five years now and is always keen to share her passion for the mountains. She is a fount of knowledge on the local area and is always on hand with recommendations of how to spend time when not out on the bike.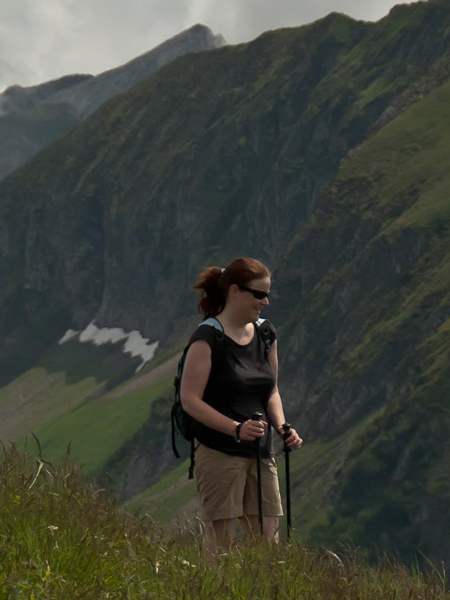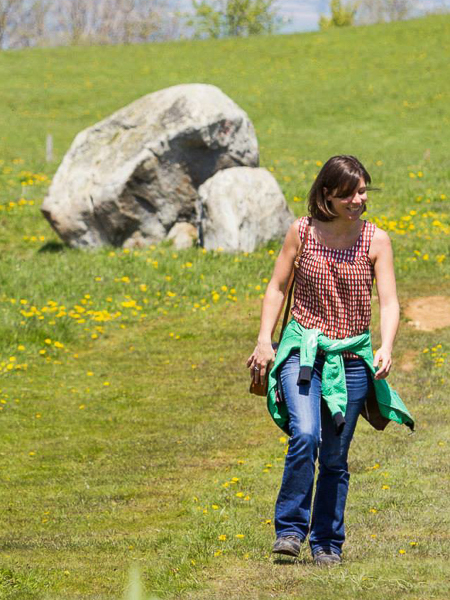 Sophie is also based in the office and will be one of your first points of contact. A keen road cyclist, Sophie knows the Northern Alps well having recently moved to the area from Morzine, so will be a fountain of knowledge on all things alpine.
The team are always ready to share their stories and top tips with you. They will be a welcome sight as you power up to the top of the Cols – always there with with an encouraging word to help you up the climbs, and be on hand to re-supply you with gels, fluid and other treats from the minibuses.
We also work closely with the Kiwi Style Bike Tours Team, a road biking tour operator who have been working with us for almost a decade and whose guides are frequently based at the lodge during the summer months. All New Zealanders, they include a couple of national champions and some well-respected coaches amongst them, all of whom know the area inside out as well.