Our Team
Our team of passionate, experienced road cyclists are always ready to advise on routes and technique. We are keen to share our vast knowledge and love of the area with all of our guests.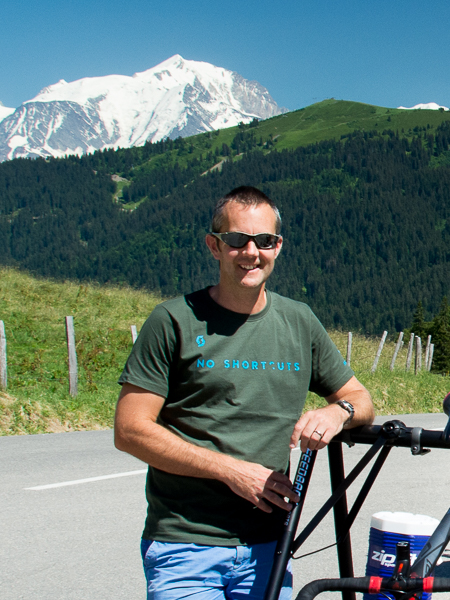 Paul has been based in these hills for 20 years and so knows all of the climbs and routes well (including the cafes!). He has always ridden a bike and now loves the road cycling challenge. For the past 10 years he has been supporting our Kiwi partners and leading tours all across France and Italy so has a wide cycling knowledge and is proud to have ticked off many of the "must do climbs" in Europe. Paul is a walking encyclopedia when it comes to our corner of the Alps, and will be on hand to help make sure that you trip is both challenging and rewarding in equal measure.
Teak has cycled extensively in the Northern Alps, and is out climbing our local Cols – Col des Aravis, Col de Colombiere, Col de Forclaz and Col de Croix Fry – at every opportunity. He regularly clocks up 150000 metres of climbing each summer so knows our local area and its climbs – including the cool, little known backroads and climbs – very well. The offseason will see him equally on a pair of skis exploring the mountain terrain of the Aravis in winter as well as on the turbo trainer exploring virtual climbs around the world! Along with Paul, Teak will be on hand during your trip to help with tips on the area, etc.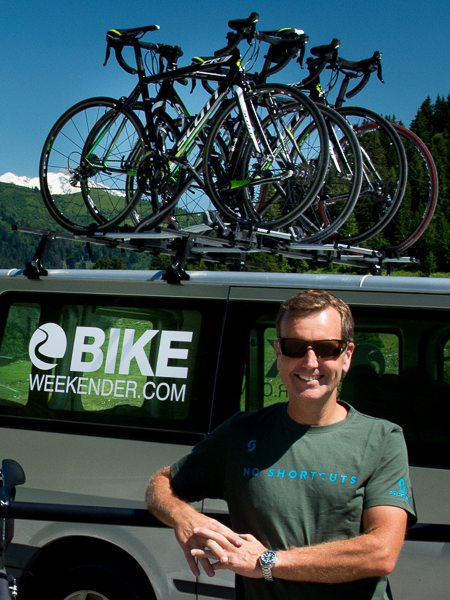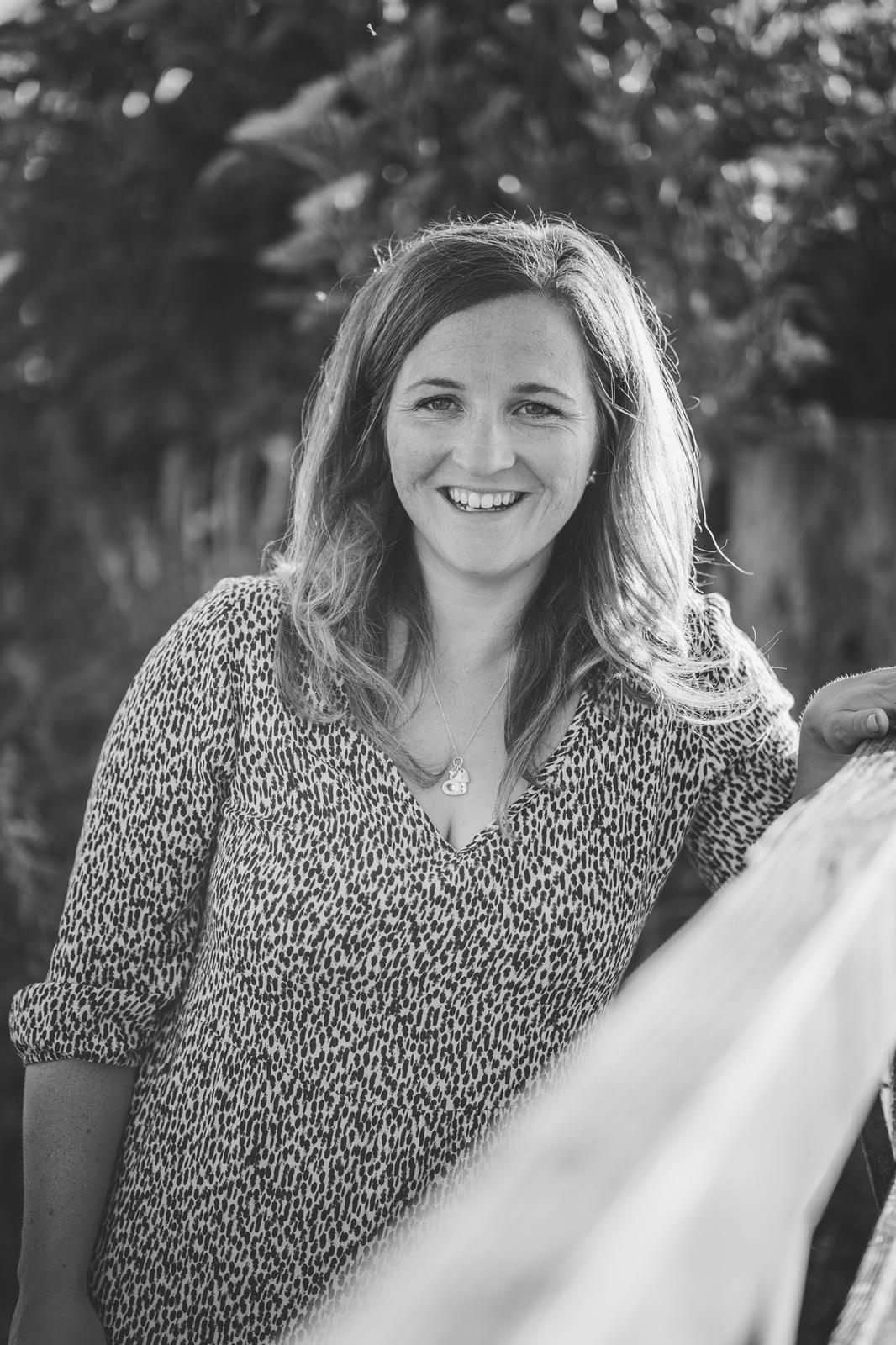 Jess is based in our UK office and will be your first point of contact to deal with all your enquiries and bookings. Although she hasn't got any big mountains to climb on her midlands' doorstep, Jess has built up a great knowledge base and is responsible for sharing what we do across all our channels and is passionate about finding the right trip solution for our guests.
The team are always ready to share their stories and top tips with you. They will be a welcome sight as you power up to the top of the Cols – always there with with an encouraging word to help you up the climbs, and be on hand to re-supply you with gels, fluid and other treats from the minibuses.
We also work closely with the Kiwi Style Bike Tours Team, a road biking tour operator who have been working with us for almost a decade and whose guides are frequently based at the lodge during the summer months. All New Zealanders, they include a couple of national champions and some well-respected coaches amongst them, all of whom know the area inside out as well.