Cycling Weekend Holidays French Alps, Provence & Mont Ventoux
Past Group Photos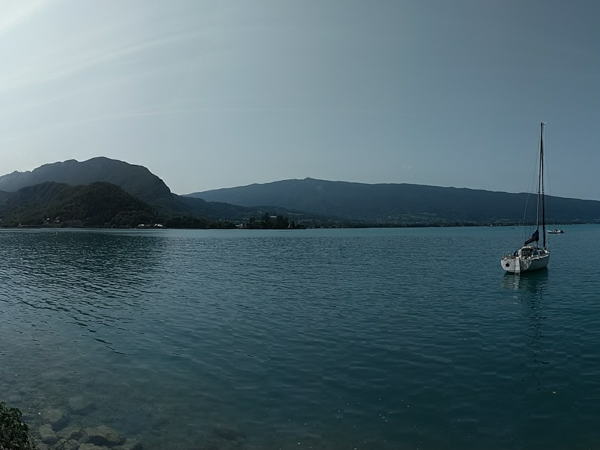 Aravis and Annecy – September 2017
A 4 day break in the Northern Alps, doing all our favourite rides in the Aravis mountains…
The weekend included all the classic local climbs such as Col des Aravis, Col de l'Arpettaz, Col de la Forclaz, Col de la Colombiere, Col des Saisies and the Comet de Roseland.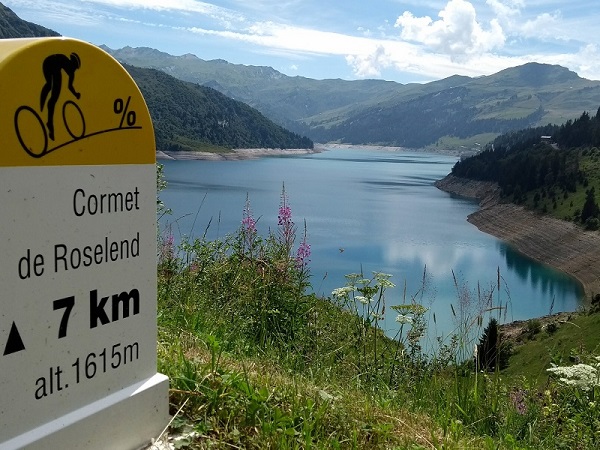 Aravis and Cormet de Roselend – Late July 2017
A small group of guests on a 3 day break in the Northern Alps, doing some big rides in the Aravis mountains.
We ride out over Col des Aravis, through La Giettaz to tackle the 42 switchbacks of the Col de l'Arpettaz, then up the Cormelet de Roselend, with its lake and stunning views.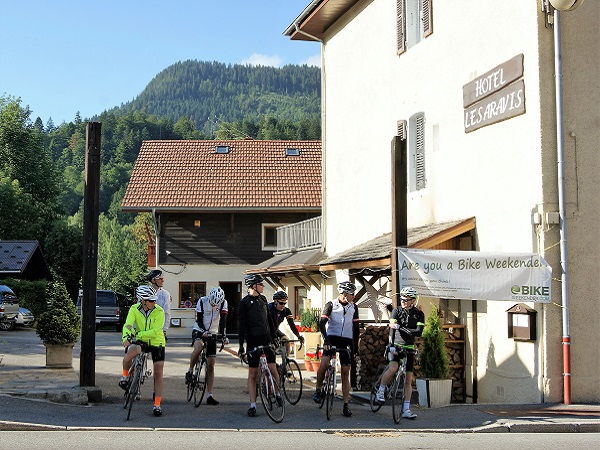 Annecy & Aravis – July 2017
A group of riders from the UK and Norway on a 3 day break around Annecy and the Aravis.
We visit Lake Annecy, and the Col de Forclaz, followed by the little-known Col de l'Arpettaz with its 42 switchbacks, the Col des Aravis and the Col de la Colombière.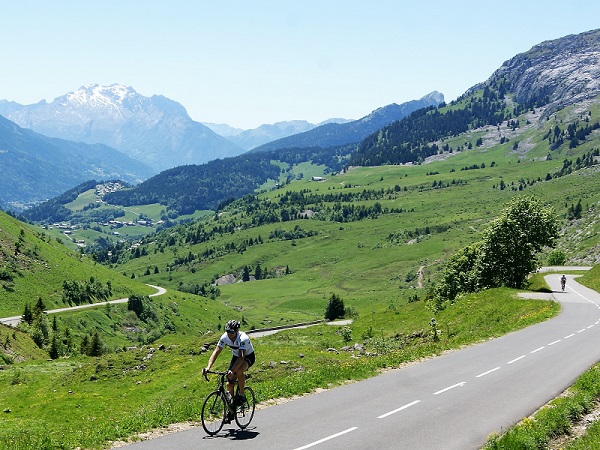 Aravis – June 2017
A small, friendly group ride out to the Col de la Colombière on a sunny June day, to test the early season legs.
We ascend the col, then some brave souls go down the thrilling descent to Le Reposoir, before coming back up again and an exciting ride back down to the Lodge.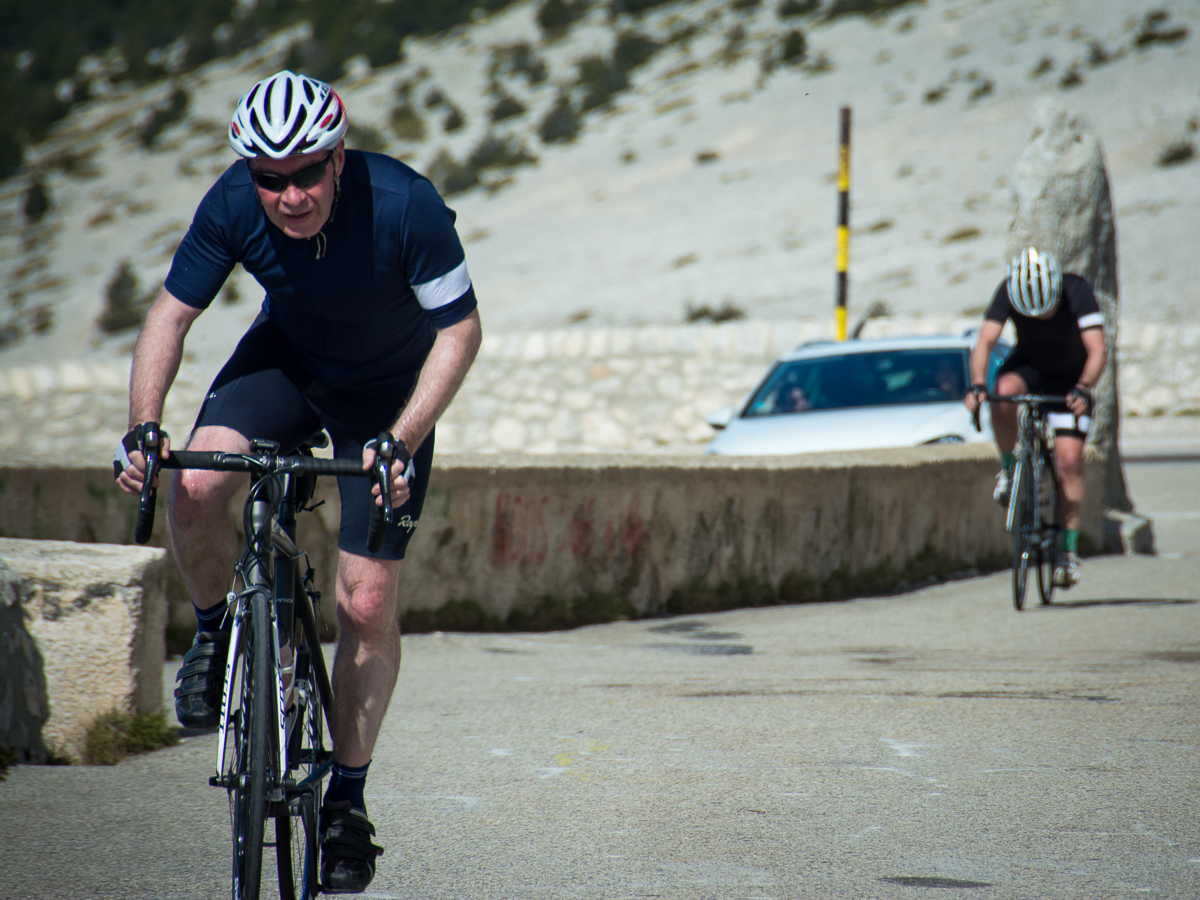 Ventoux – Provence – May 2017
An early season 3-day trip to Provence in sunny and warm weather – just perfect for some great cycling with over 300km ridden in 3 days by this keen group of friends.
We cover the imposing Gorges de Nesque, Mont Ventoux summit & a loop around the Toulourenc valley, with a final day exploring the pretty hilltop villages of the Luberon.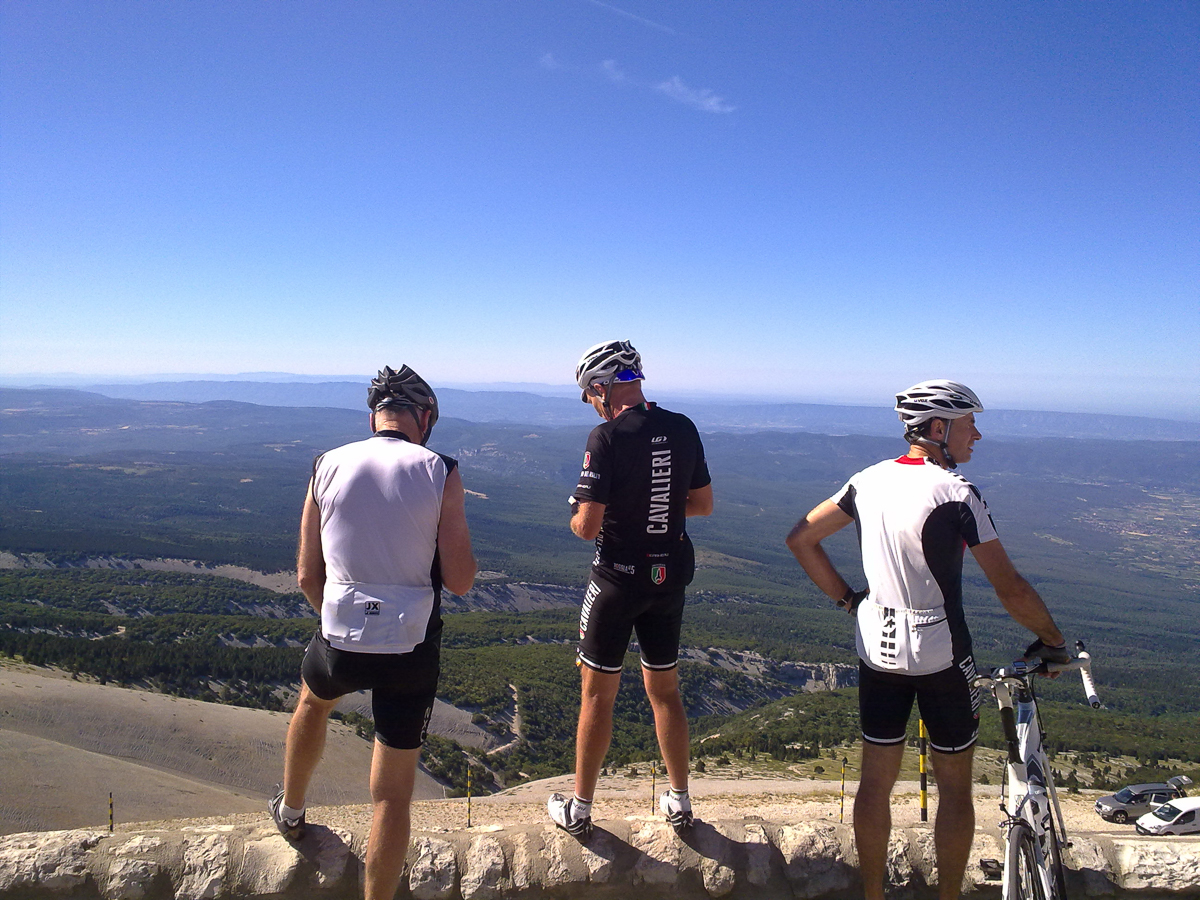 Southern Alps & Ventoux – June 2016
A custom trip and two centre break starting in La Grave – riding the Col de Galibier, Col d'Izoard as well as the iconic Alpe d'Huez.
Then we head south for the open roads of Provence and of course a climb up to the summit of the impressive Mont Ventoux.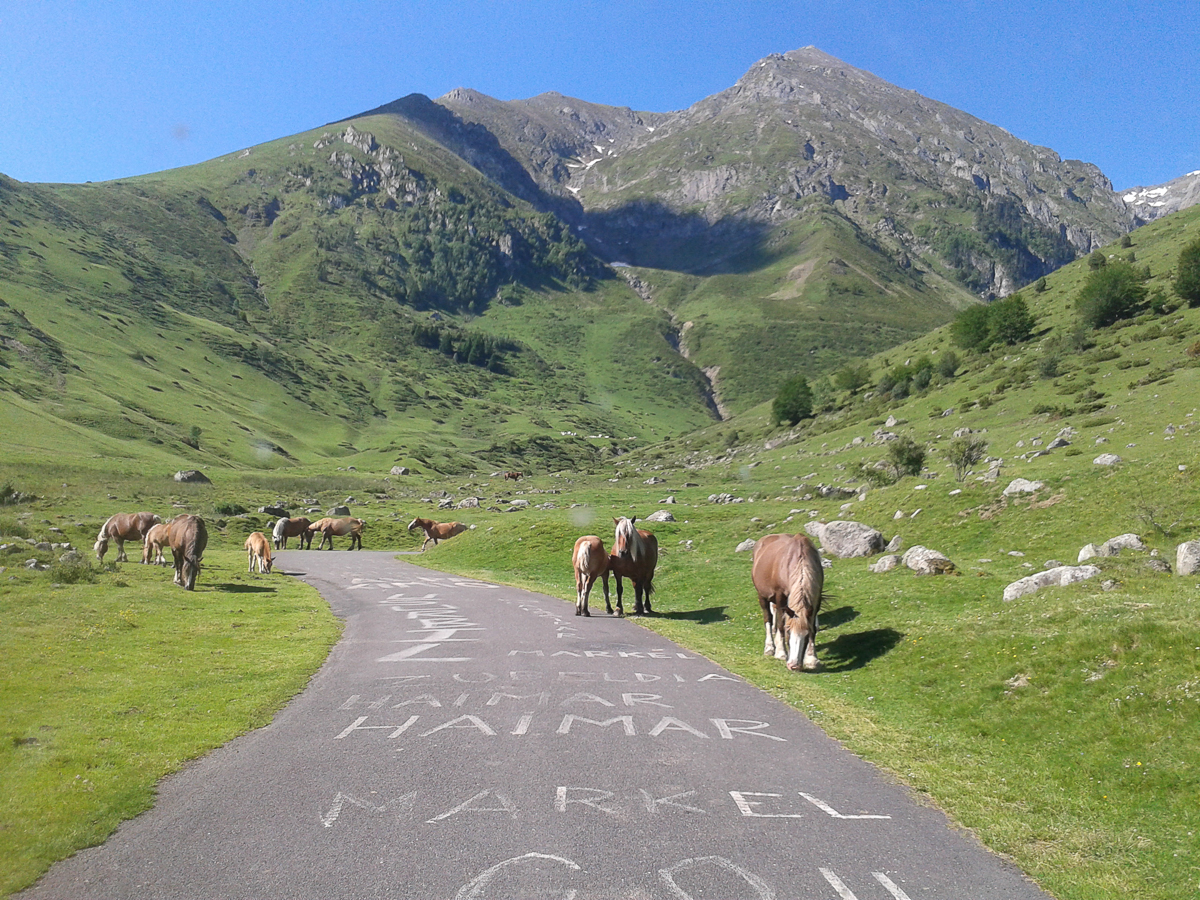 Pyrenées Explorer – July 2016
A private group trip across to the Pyrenées – based out of Saint-Lary-Soulan.
Ideally located to climb the famous Tour de France climbs such as Col de Peyresourde, Col de Aspin and the mighty Tourmalet as well as the picturesque Lac de Cap de Long.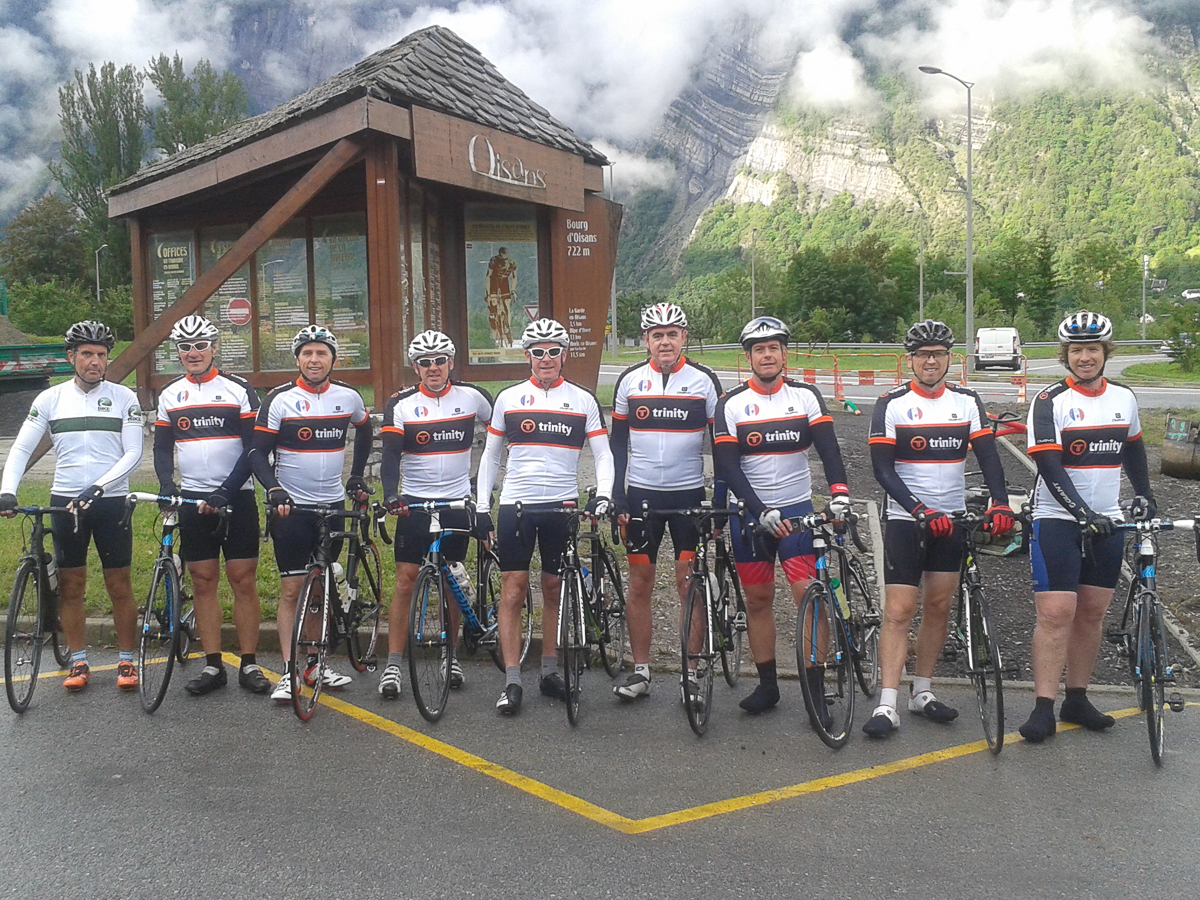 Southern & Northern Alps – June 2016
This group of regular riders wanted to explore the Northern French Alps together, but also to pit themselves against the Alpe d'Huez and the Col de Glandon.
With one night based in Bourg en Oisans we were able to achieve this within a 4 day weekend with convenient flights in and out of Geneva.
Looking to cycle the French Alps, Provence or Ventoux... ?
Just email us at info@bikeweekender.com , call us on +44 (0) 845 557 5983 or
Enquire Here