Custom Road Cycling Holidays – bespoke trips for groups of 6+
We're dedicated specialists in cycling short breaks with a weekend format but we also arrange fully customised holidays for clubs and groups with dates, stay length and pretty much every aspect of the stay tailored to suit their requirements.
Custom-made Cycling Holidays:
Range of great locations across France
Completely flexible dates / stay length
Itinerary tailored for maximum riding time
Full guide and vehicle support possible
Quality road bike hire options available
Customise one of our regular trips, or go for a full bespoke solution
We can put together tours for groups of all experience / fitness levels. Choose from the mountain cols of the French Alps, sun-drenched Provence,  the glittering Côte d'Azur, the Pyrenees or perhaps even the Lakes or Dolmites of Italy.
There really is a wealth of different cycle-routes and accommodation locations possible.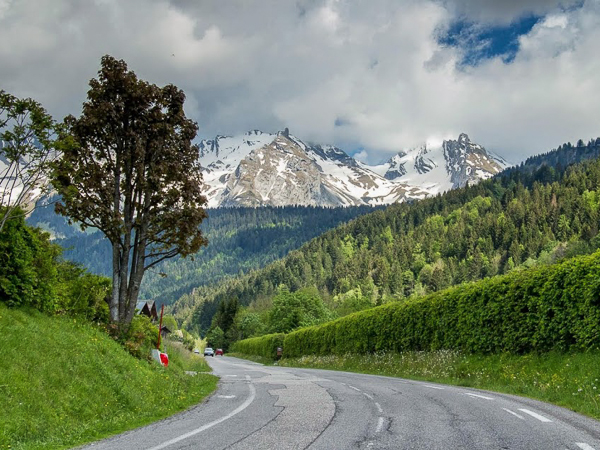 Many of our guests come away with a group of friends, and select one of our regular locations for their trip – which we then tailor specifcally to them. We customise it by offering it on the dates they want and by being fully flexible to all travel plans, airports, timings etc.
Our custom road cycling breaks are available for groups of just 6 or more, and are tailor-made for each group to match their individual needs as closely as possible. If you're planning this kind of trip, just contact us with your ideas, group size and preferred dates / location, and we'll work with you to build your perfect cycling holiday.
Get planning your group trip in any one of these great locations:
The home of Bike Weekender! We've been here running short breaks and holidays for 15 years; we love showing people a true 'hidden gem' when they join us in the Aravis…
The Aravis Mountains are just 1 hour from Geneva airport, making them ideal for shorter breaks without time wasted on airport transfers. Our cosy base, the Aravis Lodge, has a huge amount of great cycling possible straight out the door, from famous cols to lakeside routes around Annecy.
Read more details about the fantastic cycling region of Aravis / Annecy here >>>
If you like the idea of staying deep in the heart of rural France whilst cycling the quiet roads of the Luberon national park – no problem.
And if you're really up for a challenge, you can attempt the gruelling triple-ascent of Mont Ventoux to join the ranks of the 'Club des Cinglés'… we will be there providing all the support you need, to give the best chance possible for your group or club to become cycling legends!
Read more details about cycling in the Provence / Ventoux region here >>>
Glittering seas and beachside combine with quiet roads inland through rolling hills of cork forest to make the Côte d'Azur a stunning location for a cycling trip.
With an enviably mild climate throughout the year, it's a perfect location for group and clubs to start off summer early with a holiday in May, or round things off with a late trip in September. Palm trees, sea views and chilled rosé wine… what more could you want for a relaxed road biking break?
Read more details about the beautiful Côte d'Azur / St. Tropez region here >>>
Need help arranging a group or club cycle break?
Just email us at info@bikeweekender.com , call us on +44 (0) 845 557 5983 or