Bike Weekender 'Classic' – fully supported cycling breaks
Riding through stunning Alpine and Mediterranean landscapes, taking in epic climbs and views, following the traces of cycling legends over famous cols and descents… and all of this over a long weekend, with just a few days off work…
It sounds like a dream, but it's the essence of what Bike Weekender's road cycling holidays are about.
Our Bike Weekender 'Classic' packages are designed to offer a fully supported cycling experience; our dedicated team will be on-hand throughout your stay, including supporting your rides with our vehicles and trailers.
We plan fantastic cycling routes for each day of a 'Classic' break; these will either be road-marked ahead of you by your support vehicle crew, or you'll be led by one of our team on a bike alongside you. All this leaves you time to just relax, focus on riding and take in amazing French scenery as you go.
'Classic' holiday extras:
Full vehicle support on rides
Snacks and drinks included on rides
One way "Big Day Out" rides possible
Knowledgeable team on hand to assist
The support of a dedicated team, at every turn of the pedal
Vehicle support means you can travel light on your bike; our minibuses will meet you on the cols, providing you with snacks and drinks, as well as assisting with route marking, carrying spare clothing, bike tools, and anything else you might need.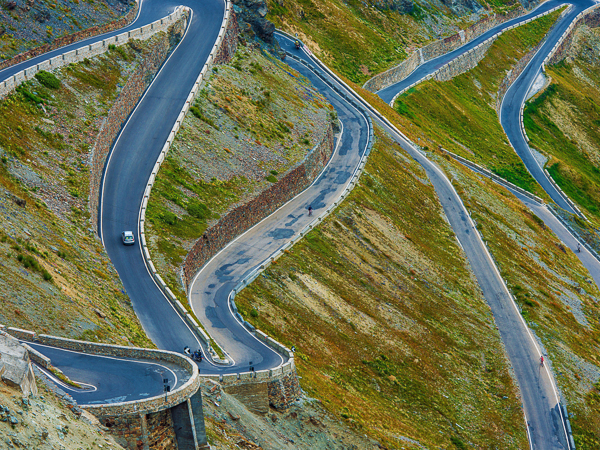 'Big Day Out' road cycling routes
Using our minibuses, trailers and bike racks we are also able to increase the range of rides on offer over a short break. By using our vehicles to return you back to base at the end of the day, one-way rides become possible, letting you cycle much further afield and take in a wide choice of famous routes and Tour de France cols.
Some of these classic 'big day out' rides just wouldn't be possible without this support. And what could be better, after a 110km ride over the Col des Aravis, Col de Saisie and Cormet de Roseland, than to find a minibus with spare clothes, snacks and cold beers waiting to whisk you home?
Bike Weekender 'Classic' Road Cycling Holiday Locations
Come and enjoy our home area in and around Le Grand Bornand, just an hour away from Geneva airport.
This is where Bike (and Ski) Weekender started, and it's where we've honed our renowned hassle-free weekend short break format. It really is the most convenient base for a long weekend cycling trip and can't be beaten for a short transfer to the heart of great cycling country in the Aravis Mountains and around Lake Annecy.
Find full details of our 'Classic' Northern Alps, Annecy and Aravis cycling holiday options here >>>
The timeless beauty & mild climate of the Mediterranean, perfect for early & late season riding… end your day's cycling with a stroll on the beach & glass of rosé!
Explore the Massif des Maures, riding quiet lanes through cork oak forests, before dropping down to iconic St. Tropez. Whilst gentler than the Alps there is plenty of great bike riding on offer; palm trees, twisty coastal roads and glittering sea views make for a wonderfully laid-back cycling experience.
Find full details of our 'Classic' Côte d'Azur and St. Tropez coastal cycling holiday options here >>>
Questions about Bike Weekender 'Classic' Cycling Breaks?
Just email us at info@bikeweekender.com , call us on +44 (0) 845 557 5983 or