High Quality Road Bike Hire for Short Breaks Cycling in France
We know that for shorter breaks, many guests want to save the hassle of boxing up their own bike and the expense of flying it out to France.
For this reason we've made sure that every one of our locations has convenient, quality road bike hire options available.
This means that you can travel light for your journey, but still look forward to a high level of performance and comfort whilst you're riding.
Hire options vary from location to location, but are always full carbon bikes with a good spec and geometry suited to the kinds of terrain you'll be riding in that area.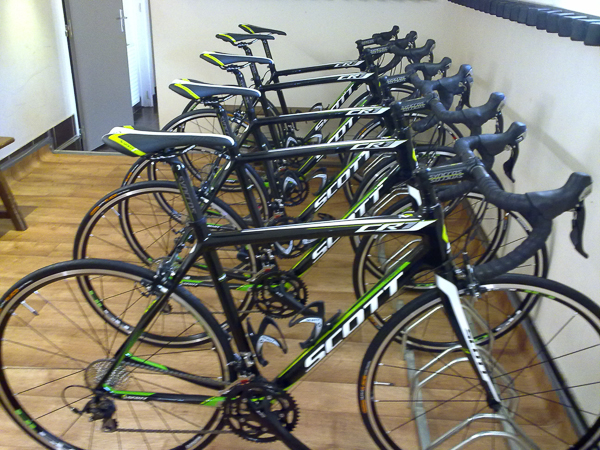 As an example, hire at our home base in the Northern French Alps is available in-house; we have a fleet of Scott CR1 Team and Pro bikes, which are ideally suited to the range of Alpine terrain around the Aravis.
Book road bike hire in advance – minimise hassle over a short trip
Bike hire needs to be reserved and paid for in advance, before arriving on your cycling break.
On any of our standard 'Classic' or Bike Weekender 'Lite' 4 day Thursday to Monday weekend breaks, rental is priced at £140 per person for 4 days full carbon road bike hire, payable in advance along with your holiday balance (6 weeks before arrival).
If you can, please let us know your hire requirements at the same time as you book; if not we need to know what you require 6 weeks before your arrival.
The regular range of small, medium and large sized bikes are available for hire as standard.
Extra-small and extra-large bikes can be arranged, but please do let us know any requirements as far in advance as possible as stocks of these sizes are always more limited.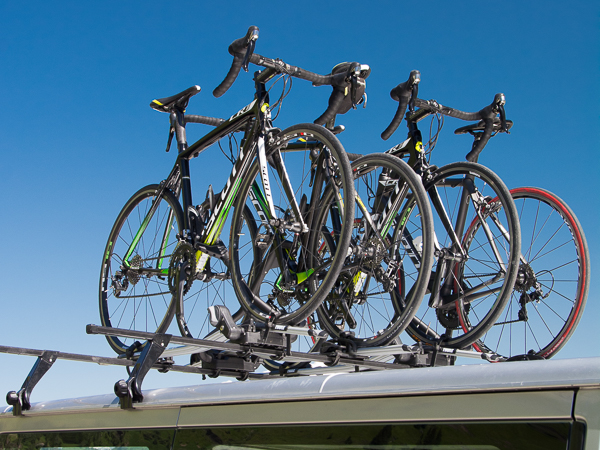 You'll need to bring your own pedals – and if you have a particular non-standard setup it may be worth bringing your own stem.
Bike hire for our Bike Weekender 'Custom' trips for clubs and larger groups of cyclists is priced on a case-by-case basis, as these breaks can vary in the number of days of riding on each trip.
As an example, 4 days of hire would be £140 per person, 7 days of hire over a weeklong break would be £245.
All of our locations have secure bike storage on-site, plus work-space and tools available for those who choose to bring their own bikes and build them on arrival.
Questions about Bike Hire on your Cycling Break?
Just email info@bikeweekender.com , call +44 (0) 845 557 5983 or
Contact Us