Road Cycling in Mallorca – the cyclist's paradise
There is good reason why, over the years, Mallorca has become one of Europe's premium cycling destinations. Boasting 300 days of sun a year with mild Mediterranean winters, a variety of cycling terrain to cater from the beginner through to the climbing enthusiast and on to the seasoned pro-rider. Add to great access throughout the year from the UK and further afield, it's no surprise Mallorca has been described as 'the cyclist's paradise'.
Despite its relatively small size, the island's terrain provides a multitude of different routes to suit everyone's fitness levels. From the gentle meanders through blossom-filled almond groves across the Mallorcan plain in February and March, to the world-famous challenging climbs of Sa Calobra, Puig Major and Coll de Soller in the beautiful and dramatic Tramuntana,
During a long weekend on two wheels you get the opportunity to discover the real Mallorca, far removed from the glossy brochures of mass tour operators.
From the almond blossom-filled rolling plains around the typical villages of Sineu, Petra and Muro, to the iconic climbs of Sa Calobra and the run out to the spectacular Cap Formentor, you will find quiet roads, sleepy villages and far reaching landscapes basking under the Mediterranean sun.
Mallorca Cycling Highlights
Early-season paradise in warm and sunny climate
Picturesque mountain roads and hilltop villages
Stunning coastal scenery
Iconic climbs
Friendly and hospitable locals
The Island of Mallorca – Classic Climbs, Epic Views, Great Hospitality
A cyclist's paradise? With a warm Mediterranean climate, quiet roads with great rolling surfaces, stunning views and a great variety of terrain, it's difficult to not agree!
We offer our Bike Weekender trips to Mallorca from March to May to capitalise on some early spring sunshine, whilst some of our other cycling locations are still snow bound! Join us to discover why Mallorca is rapidly becoming Europe's number 1 cycling destination.
Mallorca really does have it all. We'll make sure you'll be cycling quiet roads and finding the very best routes to meet your ride aspirations, and explore this wonderful and varied landscape.
The whole island is geared up to receiving cyclists – a road bike is a wonderful way of seeing all this beautiful island has to offer.
We can help to plan days riding through almond and citrus orchards, vineyards or breath-taking coastal scenery, as well as some of the mountain routes the island is famous for… and we'll be sure to point out the best restaurants, cafés and bars en route.
The cycling on the island provides a good challenge for riders no matter what your ability, and offers a great opportunity to get in some early season kilometres – so whether you are looking for a dose of early season sunshine on two wheels or training for an early sportive challenge, Mallorca delivers.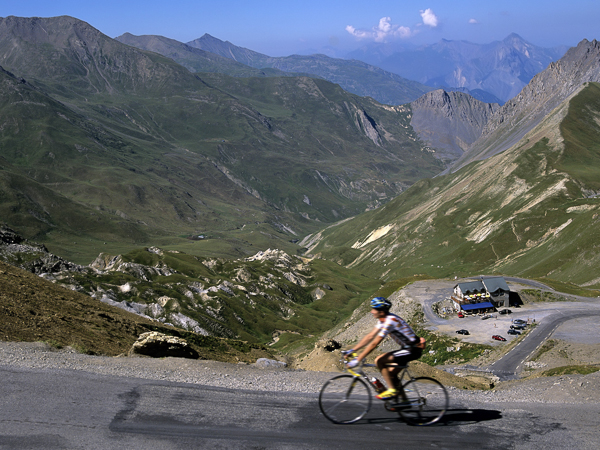 Road Cycling Routes and Climbs of Mallorca
Our base in the popular village of Puerto de Pollensa, located on the north-eastern side of the island, gives easy access to the popular climbs of the Tramuntana Mountains as well as providing many flat routes for gentler rides.
Whilst the climbs in the Tramuntana range are perhaps not the challenge of some of the famous Hors Categorie climbs of the Pyrenees and the Alps, Mallorca has plenty to offer cyclists who enjoy climbing.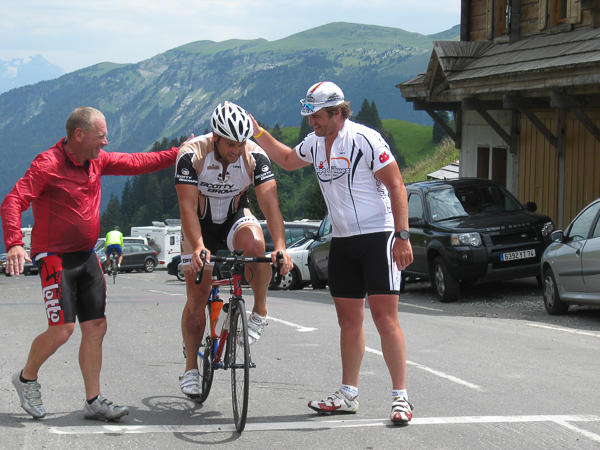 Days out in to the mountains to take in the Category 1 climbs of Sa Calobra and Puig Major are on many cyclists bucket list and it is not unusual to see Team Sky, Quickstep and Movistar amongst others out on the same roads putting in the training kilometres.
If climbing is not your thing, our base is ideal to access the many classic loops out on to the Mallorcan plains, riding through beautiful Mediterranean landscapes and sleepy villages, always finding time to stop for a glass of freshly squeezed orange juice or a café con leche and ensaimada en route.
To see the great range of rides possible in Mallorca, check out our route / col profile pages here >>>
Bike Weekender Cycling Holidays in the Southern French Alps
An epic weekend of road cycling tackling great climbs in the stunning mountain scenery of the Southern French Alps. Big climbs and tired legs await – but with our careful planning and vehicle support on every ride, we will do our best to make sure everyone reaches the top!
Pit yourself against the Col de Glandon, Col de Galibier and Col d'Izoard – plus you'll have the chance to tackle the epic cycling climb Alpe d'Huez… all 21 hairpins. This Bike Weekender break is packed with big rides and is a great challenge for all keen cyclists!
Find full details of our 'Classic' Southern Alps options here >>>
For groups of 6 or more people we are able to put together custom trips on specific dates, or breaks longer than 4 days. Surely these epic mountain climbs should feature somewhere in your cycling group or club's history…
Bring a group of friends (or your entire cycling club) and pit yourself against some of the biggest and toughest climbs that the Alps have to offer. After topping out at over 2600 metres on the Galibier or climbing for over 20km on Izoard or Glandon, just make sure to save enough in the legs for the time-trial up to Alpe D'Huez.
Just contact us with details of your group >>> and we'll get a plan together for you.
Looking to Cycle in the Southern French Alps?
Just email us at info@bikeweekender.com , call us on +44 (0) 845 557 5983 or