How to climb a mountain on your bike
If it's your first time cycling in the Alps (or even if you've visited many times before), you won't be alone in finding some of the climbs a little daunting.
Our expert team at Bike Weekender will help you to choose routes which match your fitness and experience, but there are also plenty of tips and methods available to help you face the challenge of the Alpine climbs.
There is no one "best way" to climb a mountain, and each rider needs to figure out what works best for them and is most comfortable. But a few pro-tips and pointers might be a great place to start.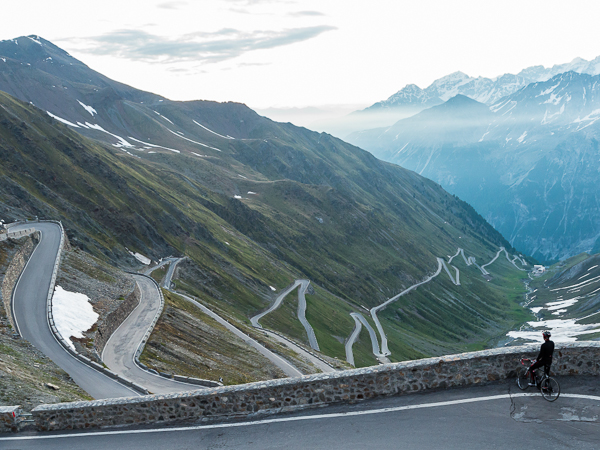 Ascending the mountain
First of all, always remember that cycling is about economy of effort. Flailing around as you climb is counterproductive and will only tire you out and slow you down.
Have the correct gearing on your bike! Long alpine climbs might require a different gearing to those used at home; a compact set up with a 12-30 on the back should get you up most climbs comfortably.
You will have more power from a sitting position, although there will be times when you find it more comfortable to stand. Try to get the right position for climbing. Sit further back in your saddle than you usually would, and with your back as straight as possible (opening up your lungs for ease of breathing), and push down onto the pedals.
As you pedal, try to drop your heels slightly at the bottom of the stroke. Keep your shoulders strong and your arms comfortable.
Try to keep a steady cadence, changing gears as appropriate when you stand-up and sit back in the saddle.
And crucially, relax. Set your own pace, take your time, keep pedalling, and try to enjoy the climb.