How to eat for cycling endurance
When you are thinking about what to eat before, during and after a day's road cycling, probably the first thought, and the main fuel for exercise, is to focus on carbohydrates. High-carb foods such as pasta, bread, and potatoes are well known. But did you also know that you can find plenty of carbs in healthy options such as quinoa, bananas, beetroots, chickpeas and even apples? Elite Tour De France cyclists try to eat from 8-11g per kilogram bodyweight (480-660g carbohydrate for a 60kg cyclist). You probably won't need quite so much! But refuelling, and refuelling well, is vital for achieving optimum performance during your cycling.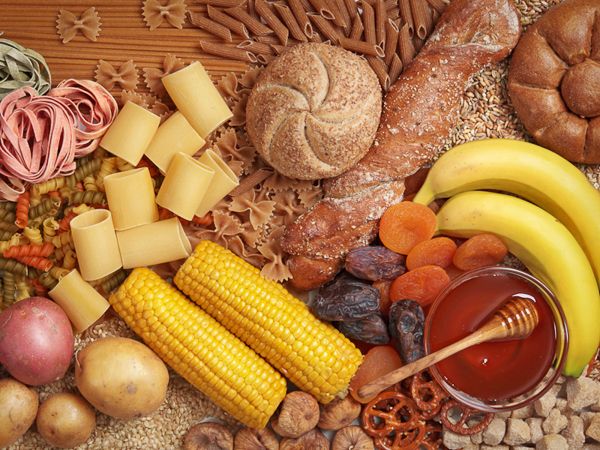 Good cycling snacks
Dried fruits
Nuts
Raisins
Pretzels
Sports bars
Dark bread
Bananas
Don't make the mistake of eating too much too closely to the start of your ride. Your body will be delivering energy to your stomach to break down the meal rather than to your legs!
Shortly before, and during your bike ride, it's also worth considering the Glycaemic Index (GI) of the carbohydrates you're eating; on in other words, how quickly the food is digested. Lower GI foods (such as dried fruit, cashew nuts, yoghurt, beans and wholemeal bread) release energy slowly and are ideal for eating in advance of long rides. But because these foods are slow to digest, you'll probably want to eat them at least two hours before setting off. Higher GI foods (such as raisins, pretzels, sports bars) are quickly broken down into glucose and digested, so are perfect when you're in need of a quick boost during the ride.
Try to eat a large snack, if not a full meal, within 30 to 60 minutes of ending your workout. Eating food within this time window allows your body to fast-track the nutrients to muscle repair and glycogen replacement.
And with all of this focus on food, don't forget that it is just as important to stay well hydrated before, during and after your bike ride.