How to ride your bike whatever the weather
Cycling in rain
Even when it's warm in the valleys, bad weather in the mountains can make the conditions feel positively wintery.
Be prepared and dress appropriately! Pack a waterproof warm jacket, gloves, arm/leg warmers and waterproof overshoes.
If the weather improves, riders on a Bike Weekender "Classic" short break will benefit from being able to leave their damp clothes in our support vehicles.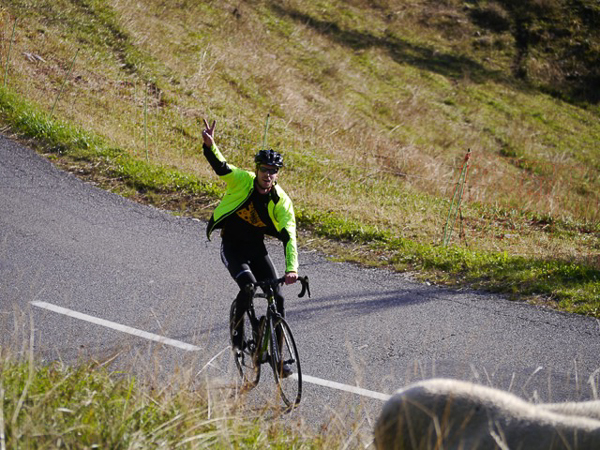 When the roads are wet, your tyres have reduced grip. Many cyclists in the alps opt for a wider tyre for grippier contact, something like the Continental Grand Prix 4000s 700 x 25c. Failing that, another way of improving grip on a wet surface is to reduce your tyre pressure by 10 – 20 PSI, increasing the contact patch of the tyre and giving you better grip. Be sure to do this before you set-off for your ride.
Descending mountains in wet weather requires much more concentration than in dry conditions. Think in particular of breaking distances and how your speeds in to corners will be effected. Brake in a straight line, before you enter each corner and avoid braking on painted surfaces – even the pros come a cropper from time to time, see Chris Froome in the Tour de France 2016!
Cycling in damp kit increases friction between your clothes and your skin, you might want to apply chamois cream to reduce your chances of discomfort over long rides.
Cycling in hot sunshine
There's nothing quite like hitting the road on a beautiful, sunny day, but when the heat rises, it is vital to prevent over-heating and dehydration.
The top rule to remember is drink little, often – not only when you feel thirsty.
On a hot day, you will need to take on much greater quantities of fluid than during cycles on cloudy and cooler days.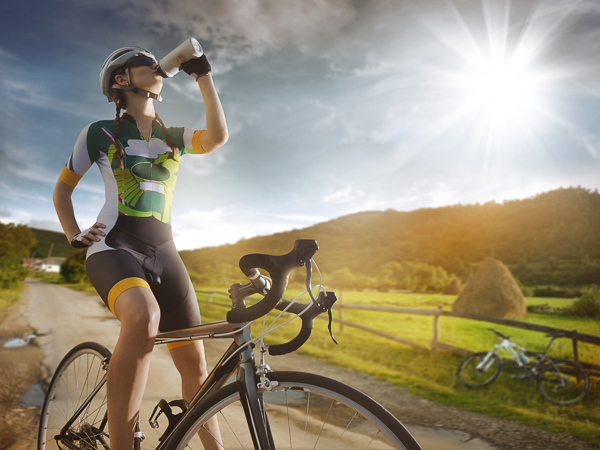 Drinks that include electrolytes are great for replacing those lost through exercise, although they don't suit everyone, so don't opt for these drinks exclusively if you've never tried them before whilst riding. And don't forget to eat well too!