La Resistance Sportive – A unique cycling event in the Alps.
La Resistance is a unique mountain road and gravel event, conceived in honour of the brave men and women of the French Resistance who lost their lives in the Battle of the Glieres in 1944.
The route tackles 2 tough road mountain climbs and 4 gravel/off road sections, the star of which is a 14.3km unmade mountain road that offers a full panoramic view of Mont Blanc to riders.
The event is rounded off with an evening 1940s themed lakeside party.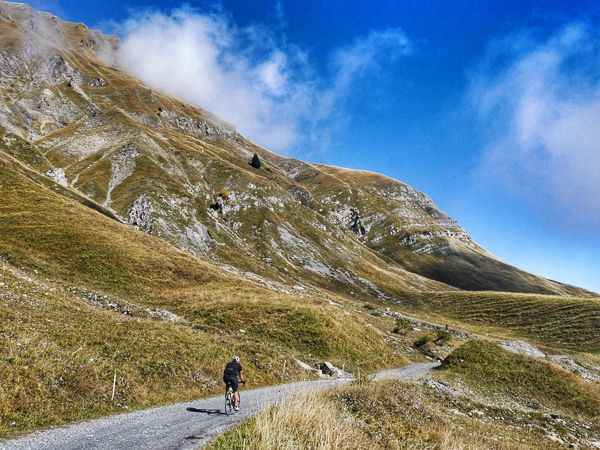 La Resistance – 4 night Bike Weekender Special Package
We are waiting for the 2019 dates to be confirmed, however we will be running a special Bike Weekender break at the Aravis Lodge to allow you to take part in this event.
All Bike Weekender trips include:-
Airport transfers
Bike friendly en-suite accommodation
Fully catered with great cycling food
Full route guides & support
Quality road bike hire available
Spend Friday putting in a warm up ride to familiarise yourself with the area and pick up tips on climbing, pacing and descending on gravel and all the other skills essential to do well at a mountain cycling event before joining others on the ride on Saturday.
Spend the rest of your trip riding some of the area's Tour de France cols and discovering the beautiful scenery around Lake Annecy.
If you would like to experience the unique atmosphere of riding in this mountain cycling event, riding on terrain seldom tackled on road bikes through some magnificent scenery, why not join us for this festival of cycling to celebrate the regions fallen heroes.
La Resistance Sportive – Activities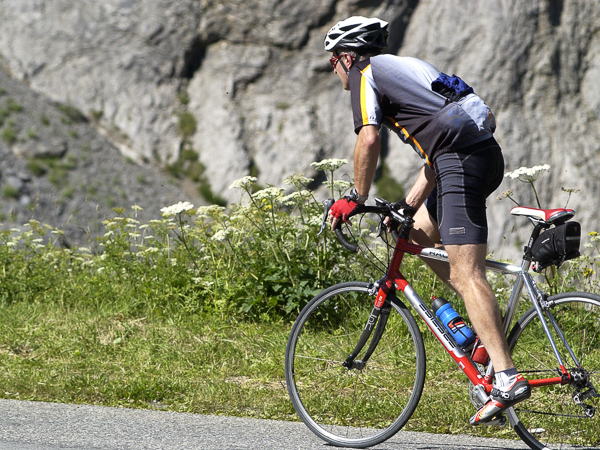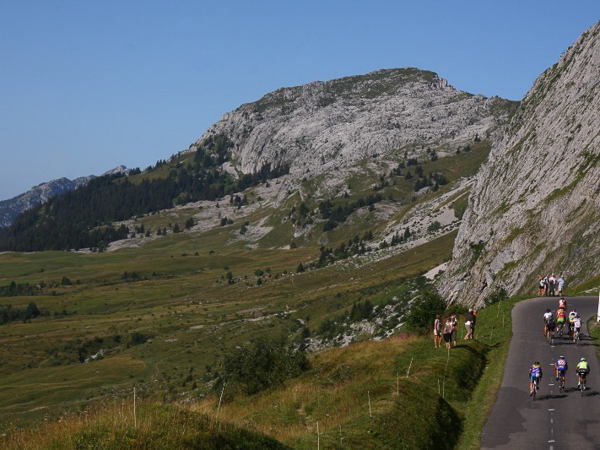 La Resistance
130km taking in the HC climb of Col d'Arpettaz and the HC Gravel Route de la Soif before climbing up to the Plateau de Glieres via the 6.8km Cat 2 climb with an average gradient of over 10%!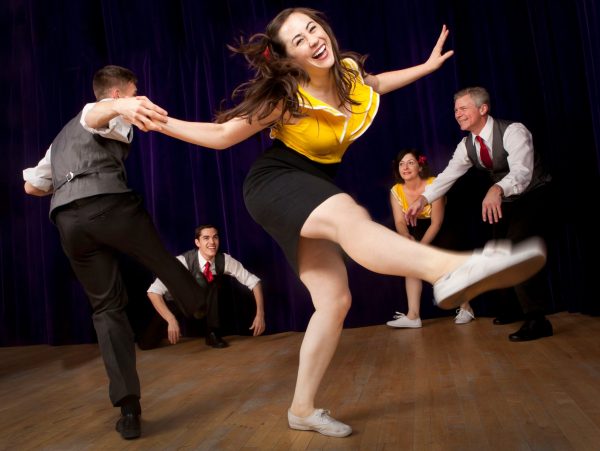 La Guinguette post ride party
A lakeside retro celebration! There will be food stalls, local wines and beers, music and dancing- aching limbs permitting – under the stars on the shore of Lake Annecy at the beach at Talloires.
Entry to the party is included as part of your weekend break.