Watch and Ride the Tour de France in the Alps – July 2018
Join our 7-day Tour de France 2018 holiday and watch at least 2 stages of the world's most famous cycling race!
Summer 2018 will be the 105th edition of 'La Grande Boucle' featuring 21 stages and over 3500km of racing.
We are delighted that the Tour de France 2018 route will spend at least 2 days in our home region of the Alps – including Stage 10 from Annecy to Le Grand Bornand on Tuesday 17th July 2018.
Our fully-supported week long cycling break is the easiest, hassle-free way of watching at least 2 stages of Le Tour in style, and riding many of the classic cols and routes from previous years.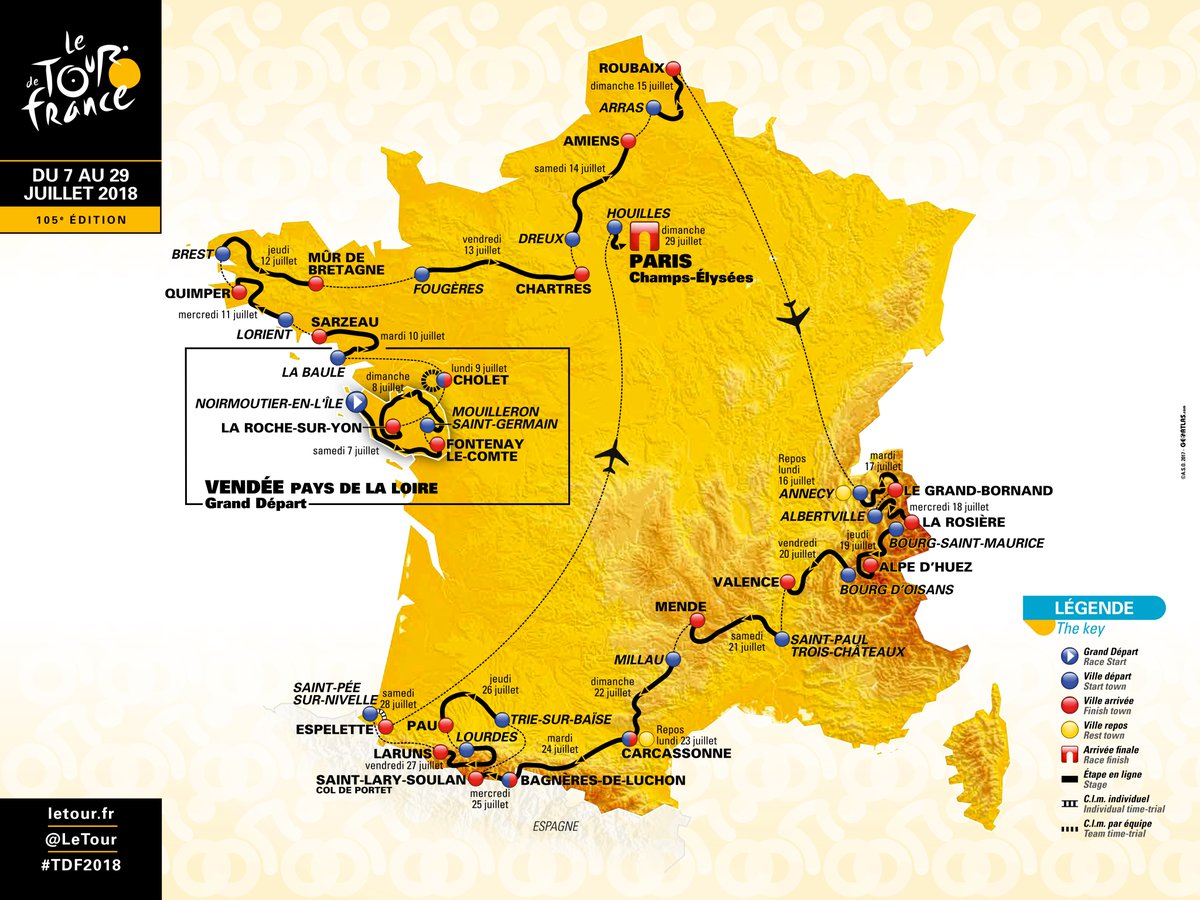 The route of the 2018 Tour de France will showcase amazing road cycling to be found in Annecy and the Aravis mountains – we are excited to see so many of our local climbs and routes feaure during these Alpine stages of the 2018 race. Stage 10 offers our local favourites Col de la Croix Fry, Plateau des Glieres, Col de Romme and Col de la Colombiere before finishing in Le Grand Bornand.
In addition – we are very fortunate to be able to watch and celebrate the "La Course" ladies race on that same Tuesday 17th July 2018, which also finishes in Le Grand Bornand.
Join us for a fully-supported week-long cycling holiday with great riding, beautiful scenery and all the excitement that comes with the Tour de France. We look after all the logistics, leaving you free to ride your bike and watch the pros come by! We use our local knowledge to get you the best spots from to watch the action.
Demand is bound to be high for this special week-long celebration of road cycling – so make sure you don't miss out.
Join our fully-supported "Tour de France 2018" weeklong Cycling Holiday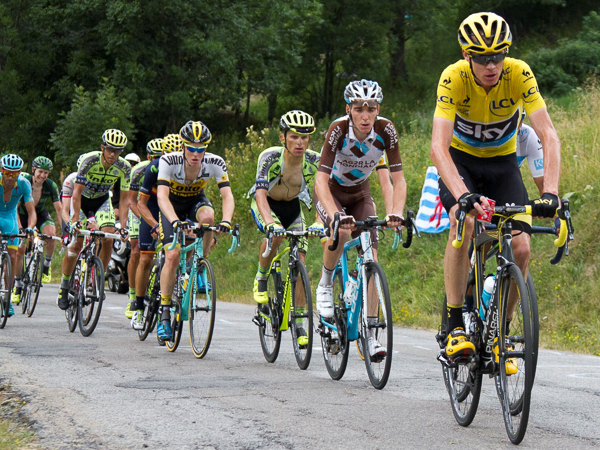 Our thrilling road cycling holiday will be running from
Saturday 14th July – Saturday 21st July 2018.
Our all-inclusive trip includes your transfers from Geneva airport, fully-supported rides, watch at least 2 stages in style – and the back-up and expertise of our local bike team.
From our home-base of the Aravis Lodge you can easily access great riding, watch tour stages pass by and relax into this amazing festival of cycling. Our fully supported holiday will provide a hassle-free Tour de France wiewing holiday.
Stage 10 Preview – Annecy to Le Grand Bornand
Before the winter settled in Annecy, Mavic took one of the last chances to get up to the mountains for a recon of the 2018 Etape du Tour, which is also stage 10 of the Tour de France.
This stage includes the 2km stretch of gravel up the Plateau de Glières, and finishes just down the road from us in Le Grand Bornand, after passing right by Bike Weekender HQ here at the Aravis Lodge.
Join Frank Schleck, Nico Roux and some of the brave souls from Mavic as they take on this epic stage of the Tour de France.
Questions about the Tour de France cycling break?
Just email us at info@bikeweekender.com , call us on +44 (0) 845 557 5983 or