See the Tour de France 2018 on a Bike Weekender Short Break
Come and watch a stage of the World's most famous Cycling Race! Summer 2018 will be the 105th edition of 'La Grande Boucle' featuring 21 stages and over 3500km of racing.
The Tour de France 2018 route will be announced in October, and it usually spends at least 2-3 days in the Alps.
The parcours often includes some of the fantastic cols near our Bike Weekender HQ in the Annecy – Aravis region, so we are keen to hear if it will be passing nearby again next year!
Also, given their absence in 2017, we are hoping the TdF will return to either Alpe d'Huez or Mont Ventoux in 2018, where we also run trips each summer.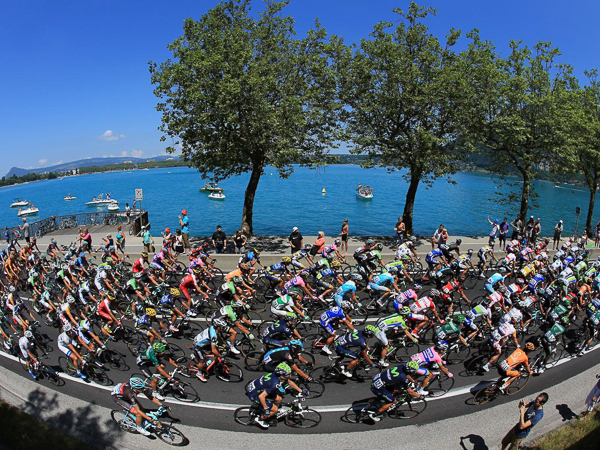 So we are excitedly monitoring all of the Tour de France 2018 route rumours to see when and where this most celebrated of bike races might be coming near by, and you can see our own blog post tracking the latest news here >>>
Every year we organise a special Bike Weekender Short Break to fit in with the Tour, to ensure our guests have the greatest possible exposure and experience. Whether that is here at our base in the Northern Alps, or at one of our other core locations in the Southern Alps for Alpe d'Huez, or Provence / Ventoux for Mont Ventoux, we'll have you covered.
If you want to experience this gruelling race at first hand, there is no better place to be! So keep checking back here for more information about our Tour de France 2018 4-Day Weekend Package, and also on our 2018 Calendar >>> which is now available.
Alternatively, if you are interested in creating your own bespoke group event around the Tour de France 2018, or any dates next year, you can find out more here >>>
What We Know So Far About The Tour de France 2018…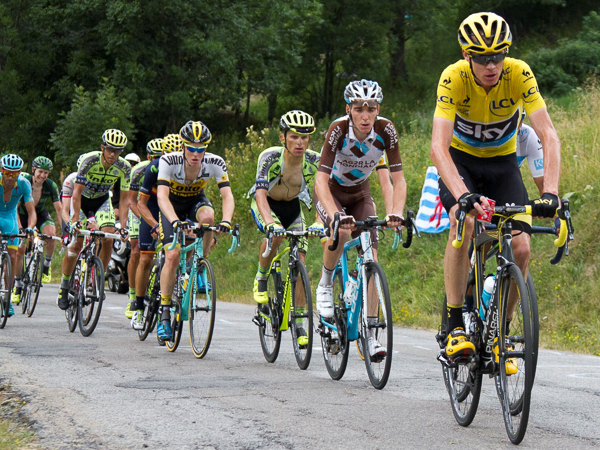 Next year the race will be starting a week later than usual, due to the 2018 FIFA World Cup!
Therefore, the TdF 2018 dates are:
Saturday 7th July – Sunday 29th July 2018.
The 'Grand Boucle' will begin on home soil again next year, in the Vendée region once more, then looks to be heading into Brittany. The Team Time Trial (TTT) is also back, taking place in the town of Cholet on stage 3. There's also a rumour of an Individual Time Trial (ITT) up Alpe d'Huez, which could be interesting!
We'll keep you posted with the latest updates here >>>
Interested in a Short Road Cycling Break?
Just email us at info@bikeweekender.com , call us on +44 (0) 845 557 5983 or
Enquire Here