How to lubricate your bike
Keeping your bike clean is probably the most important part of regular bike maintenance. The second most important part is lubricating your bike.
All of the moving parts of your bike need regular lubrication. It is worth investing in a good quality bike lubricant (which will last for ages) rather than using oil.
Focus on the following parts of your bike: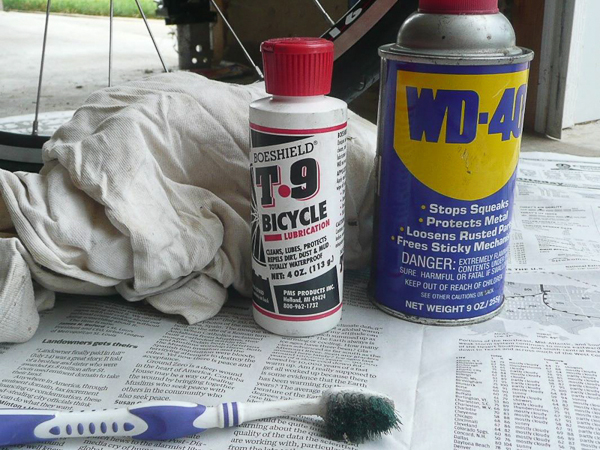 The chain is your bike's main moving part and the one that needs the most care and attention. For tips on keeping your chain clean, check out our guide: 'How to clean your bike chain'.
The derailleur assemblies are what move the chain between the gears. They're made up of a number of small moving parts, including two small pulley wheels. Keeping the derailleurs and jockey wheels both clean and lubricated will ensure that the gear shift is smooth.
The brake and derailleur cables operate your brakes as well as allowing you to shift gears. The importance of maintaining your bike's brakes, goes without saying so check these cables regularly, treating as required with a few drops of lubricant.
The brake and shifter levers are located on your handlebars, and again, are vital for changing gears and braking. A couple of drops of lubrication applied to the moving parts of the levers and the barrel will ensure that they remain fully functioning.
A little lubrication on the moving parts/ pivot points of your brake assemblies will help keep them in top shape. But be careful not to get any lubricant onto your brake pads!
Putting a few drops of lubrication to your pedals where they meet the crank-arm will help to ensure your smooth pedalling action.
Note: Allow an hour or two for the lubricant to sink-in before you ride, in order to ensure that you don't end up with it all over your bike.