Watch and Ride the Tour de France in the Alps – July 2019
Summer 2019 will be the 106th edition of 'La Grande Boucle' featuring 21 stages and over 3500km of racing.
The Tour has at least 3 stages in the French Alps and many of the cols in our area have featured year after year.
Details of the route for the Tour de France 2019 will be released in mid-October 2018.
Once the parcours is known we will be able to confirm full details of what we can offer for this event, depending on where and when in the Alps each stage will take place.
We may be able to offer the ability to watch one or more of the Alpine mountain stages live, as well as ride some of the actual stages for yourself.
Tour de France 2018 Route Map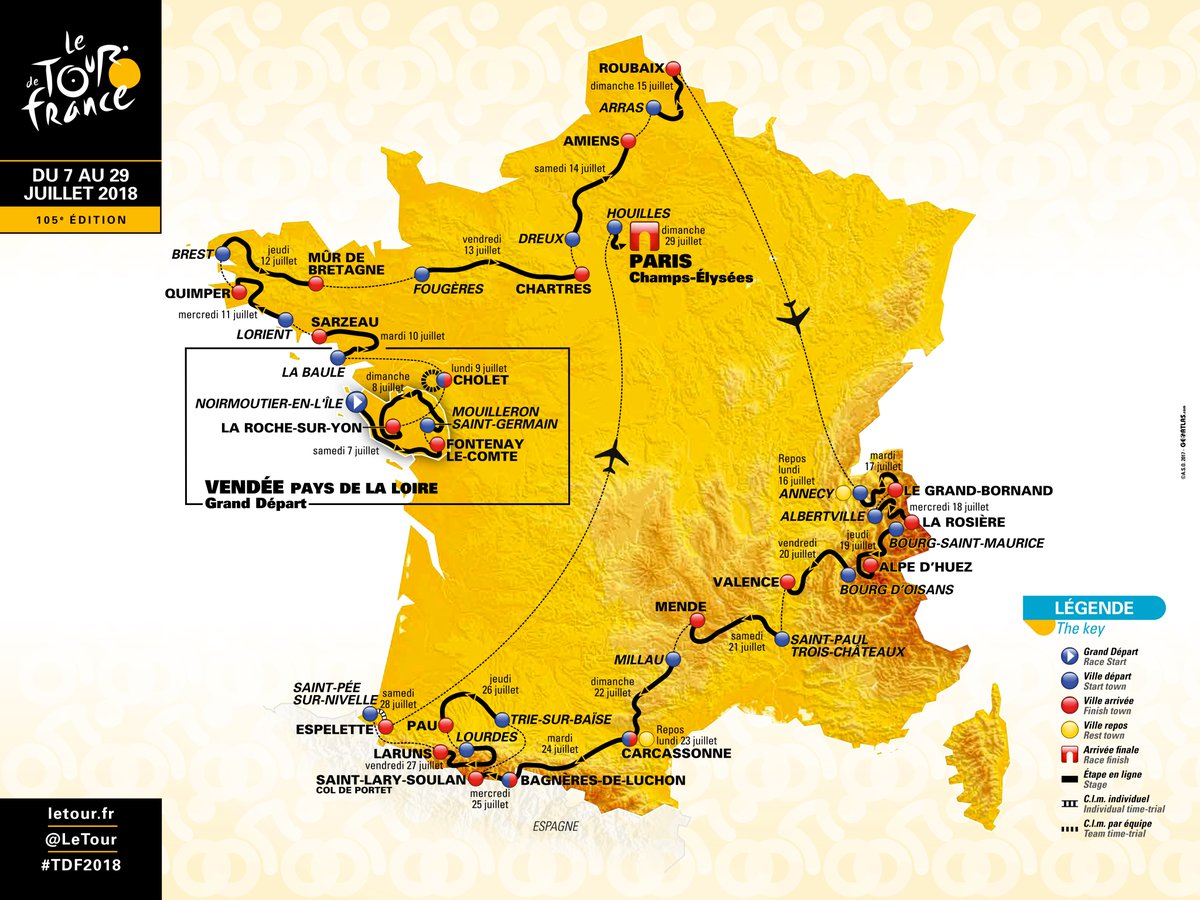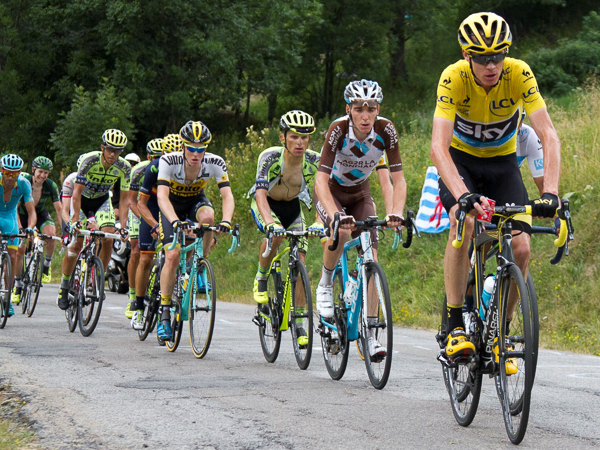 Alternatively, you can ride many of the cols made famous by the Tour de France on any of our Classic, Lite or Custom breaks in the Alps throughout the summer.
For example, the route of the 2018 Tour de France showcased some of amazing road cycling to be found in Annecy and the Aravis mountains – we were excited to see so many of our local climbs and routes feaured during these Alpine stages of the 2018 race.
Stage 10 offered our local favourites Col de la Croix Fry, Plateau des Glieres, Col de Romme and Col de la Colombiere before finishing just down the road in Le Grand Bornand.
Stage 10 Preview – Annecy to Le Grand Bornand
In late autumn 2017, Mavic took one of the last chances to get up to the mountains for a recon of the 2018 Etape du Tour, which would then also be stage 10 of the Tour de France just over a week later.
This stage included the 2km stretch of gravel up the Plateau de Glières, and finished just down the road from us in Le Grand Bornand, after passing right by Bike Weekender HQ here at the Aravis Lodge.
Join Frank Schleck, Nico Roux and some of the brave souls from Mavic as they take on this epic stage of the Tour de France.
This is what you could ride for yourself on one of our road cycling breaks in the French Alps, right from our home base.
Questions about the Tour de France cycling break?
Just email us at info@bikeweekender.com , call us on +44 (0) 845 557 5983 or
Enquire Here