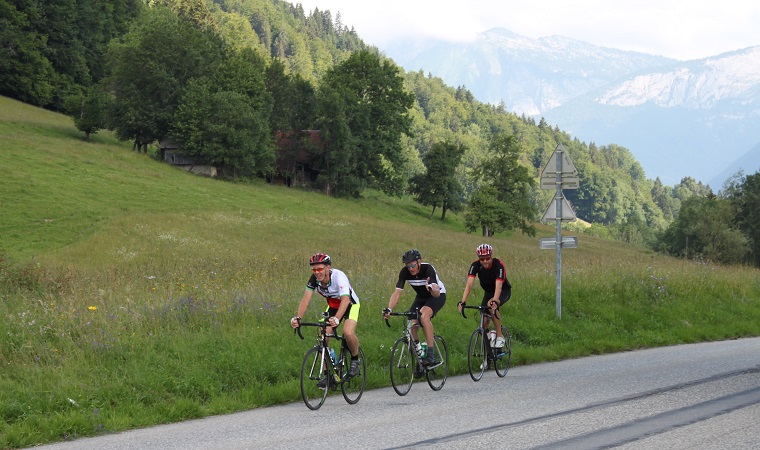 Some of Our Favourite Crowd-Pleasing Introductory Climbs
From Teak, based at the Aravis Lodge in St Jean de Sixt – Bike and Ski Weekender's home base in the French Alps.
Invariably one of the first reactions I get when I tell cyclists that I live and ride in the Northern French Alps is "Blimey, I would love to ride there, but I am not fit enough"; they then proceed to tell me how much they enjoy riding in the Tramontana mountains in Mallorca!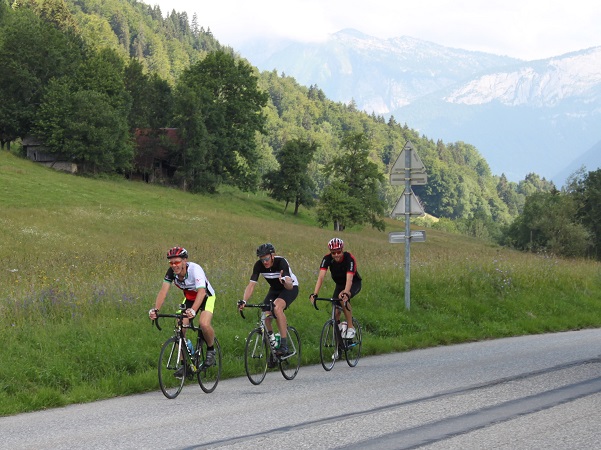 There is, I guess, a misconception about riding in the Alps, borne no doubt from all those images of pros grimacing their way full gas up the mountains during the big televised races like the Tour de France, the Giro d'Italia and so on; if the weather conditions are challenging, 'tant mieux' from a spectacle's perspective, as well as for the viewing public's perception of what it must be like to ride in that environment.
Whilst riding in the Alps is not for the cyclist just starting out, neither is it solely the preserve of the pros. There are actually some very achievable 'easy' climbs in the Alps for road cyclists, so as long as you have a reasonable level of fitness and stamina over longer rides, and are happy to just ride at your own pace, you should be fine.
Indeed we are very lucky in our corner of the Northern French Alps to have access to a huge variety of road cycling terrain, including climbs that even the most modest of weekend warriors will find very achievable, but at the same time they are no less rewarding for the sense of achievement and breathtaking views.
In no particular order, here are some of our favourite, crowd-pleasing introductory climbs, easily accessible from our home base in the Aravis mountains:
1) Col de Leschaux
From the Sévrier roundabout on the western shore of Lake Annecy
Length 11.9km, average gradient 3.7%
This climb is used in the annual Annecy Triathlon and its easy to understand why – it's steady!
The kilometre markers bordering the road for the length of the climb confirm this, rarely straying outside the 2-4% range.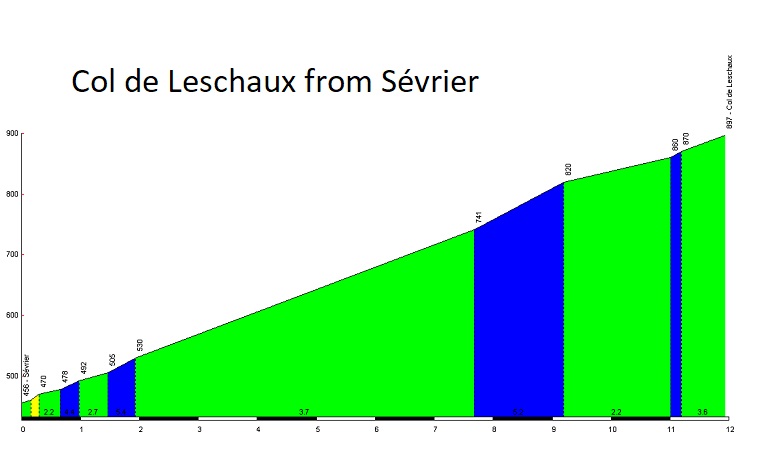 After leaving the lakeside village of Sévrier, the beautifully surfaced road climbs through deciduous forest and alpine pastureland, along the foot of the imposing Mount Semnoz to the right, and breath-taking views of the iridescent Lake Annecy to the left.
2) Col de Tamié
From Faverges, a little way passed the far end of Lake Annecy, towards Ugine/Albertville
Length 10.1km, average gradient 3.88%
Aside from a little pinch shortly after leaving the town of Faverges en route to the village of Verchères, this beautiful climb meanders its way alongside a stream, then climbs through lush meadows before reaching the ancient fort of Tamié, set on a promontory overlooking Albertville and the mountains beyond.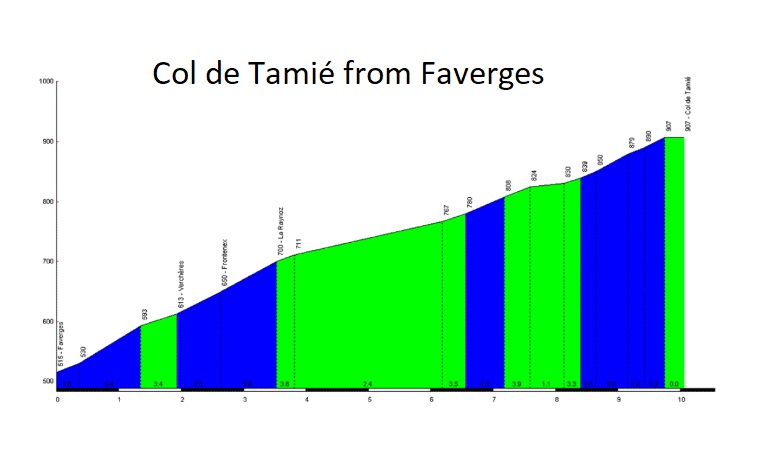 3) Col du Marais 
From St Ferreol, close to Faverges
Length 10.2km, average gradient 3.8%
The ascents up both sides of this col are equally enjoyable. The climb from St Ferreol is the longer, and arguably the more dramatic, but it does offer two kilometres of respite with a gentle descent two thirds of the way up, and the shady water fountain at Serraval is always good for a bidon refill – or a head dunk on a hot day!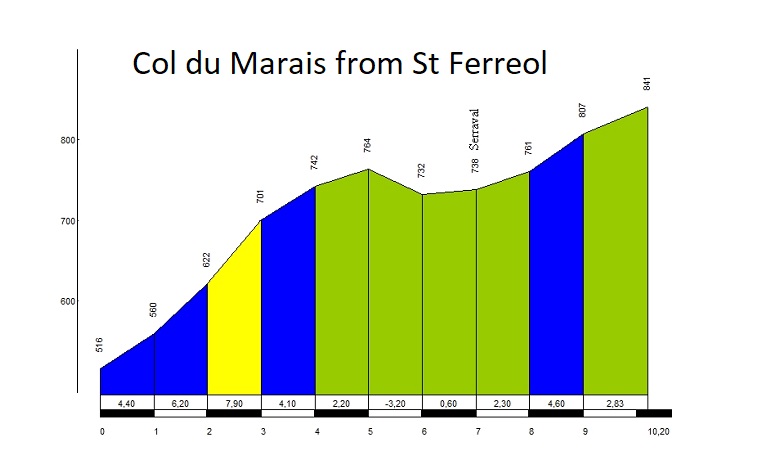 4) Col du Marais 
From Thônes, a small Alpine town 15km from the eastern shore of Lake Annecy 
Length 8km, average gradient 3.4%
The climb from Thônes has a grippy section just after the turnoff to the village of Les Clefs past the old wood yard, but beyond that you climb steadily through Alpine meadows.
Both ascents offer up fabulous views of the imposing Tournette, a mountain in the Bornes Massif overlooking the lake at 2,351m.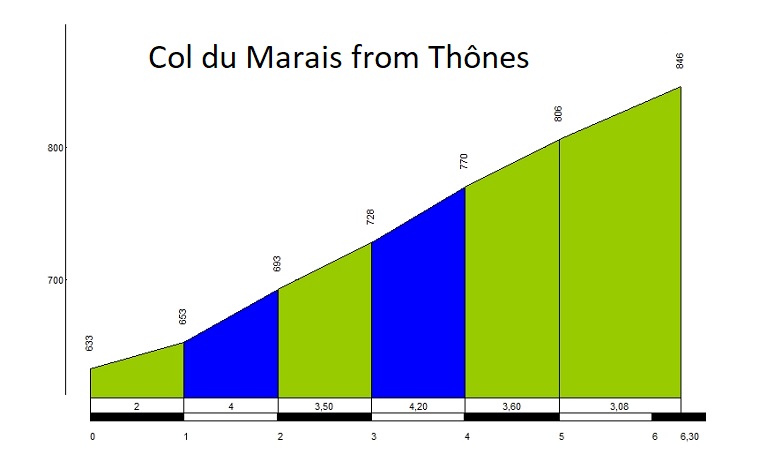 5) Col des Fleuries
From Thorens-Glières, a pretty village also at the foot of the climb to the Plateau des Glières, of Tour de France fame
Length 5.6km, average gradient 5.4%
This steady ascent rises up from the attractive village of Thorens-Glières along a quiet road through a pre-Alpine, agricultural landscape, a little reminiscent of the rolling climbs in the south of England.
Though don't take the wrong turn up the Plateau des Glières, as that tops out at 10% over 15km.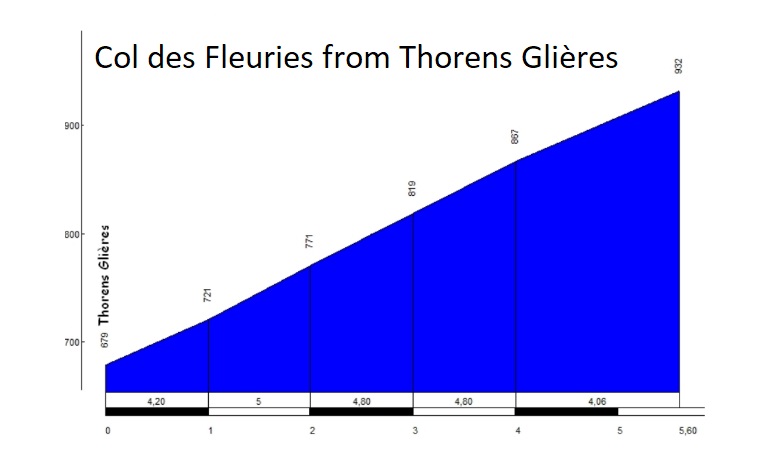 6) Col des Aravis
From St Jean de Sixt, home base of Bike Weekender and the Aravis Lodge
Length 10.2km, average gradient 5.4%
Our local col, and the main pass through the Aravis mountain range, which often features in the Tour de France and the Dauphiné.
The climb proper begins at the heart of the ski resort of La Clusaz, and features a long series of switchbacks through lush Alpine pasture.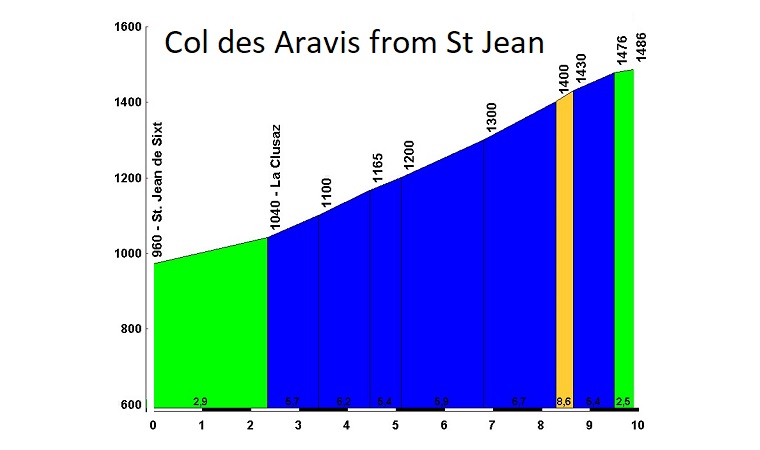 On a clear day you are rewarded by sensational views across to Mont Blanc from the top.
Diversity of the Northern French Alps
Whilst the Northern french Alps has a range of topography to test the strongest of climbers, its attraction to the wider cycling community lies in the diversity of its terrain, offering up a rewarding challenge no matter what your climbing ability.
I guess it depend on each individual's approach; ultimately any mountain is only as hard as you are prepared to make it!
If you would like to try some of these climbs for yourself, a great way to start out in this region is on one of our Northern Alps Lite self-guided road cycling holidays, where you can choose your own itinerary over 4 days, making it as easy or tough on yourself as you wish.
Alternatively, if you would like to sample the wide range of rides available in this area, including some a little more challenging, and if you're keen to ride in a group, why not join us for a Northern Alps Classic 4-day weekend break.
This is a fully-supported cycling break with a fixed itinerary, that gives you a real taste of the best this stunning area has to offer!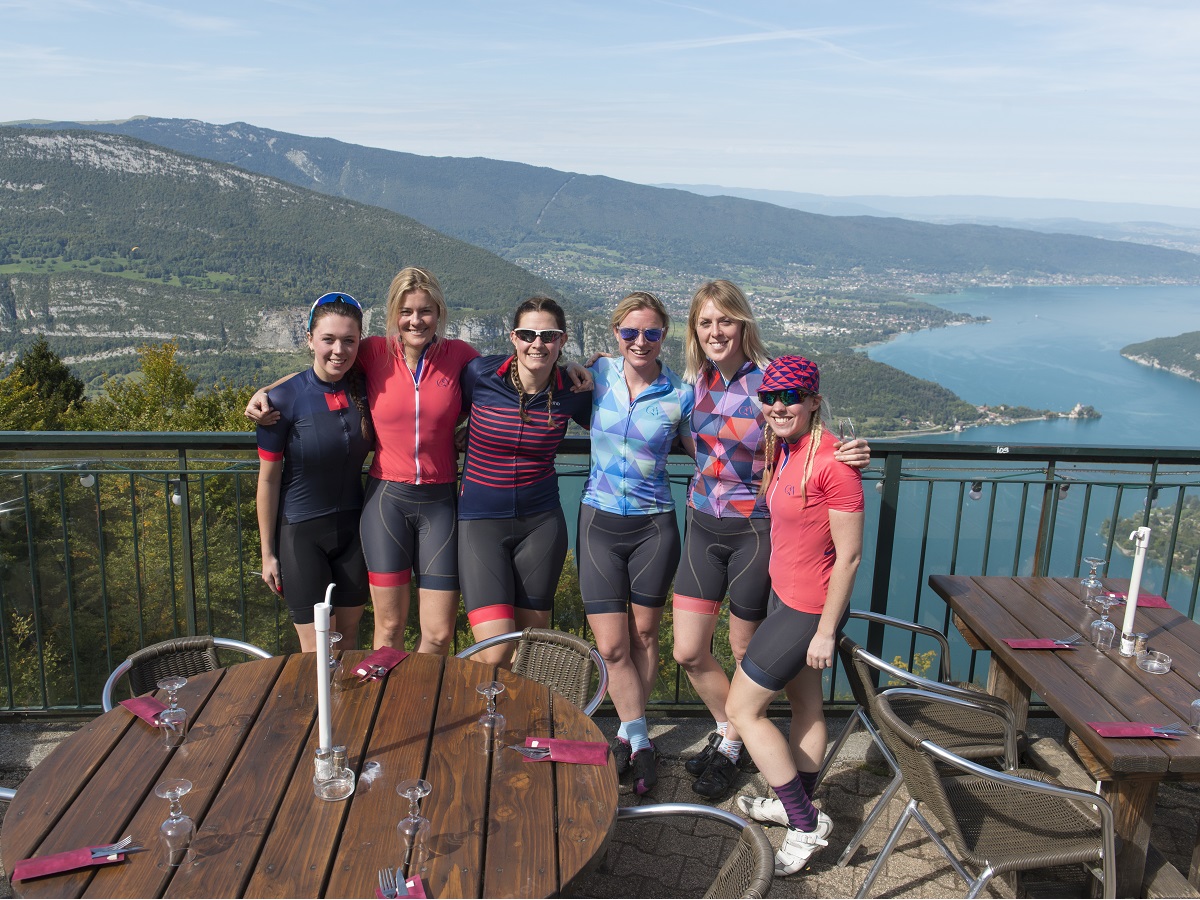 If there's a group of 6 or more of you who usually ride together, and you would like us to devise a custom bike tour in the area just for you, we can organise that for you as well – simply get in touch with your initial thoughts and an idea of numbers, then we'll take it from there.
Just 1 hour's transfer from Geneva airport, this region is ideal for a short road cycling break from Thursday to Monday, with so much to offer, whilst only taking 2 days off work.
Our guests frequently comment how surprised they are at how much they have been able to pack in during their stay, and find it a really great way to fit an enjoyable and highly rewarding cycling holiday into their busy lives.
So, we would love to get to show you these, and many other of our favourite climbs in the Northern French Alps, and do hope you will join us  at some point too!