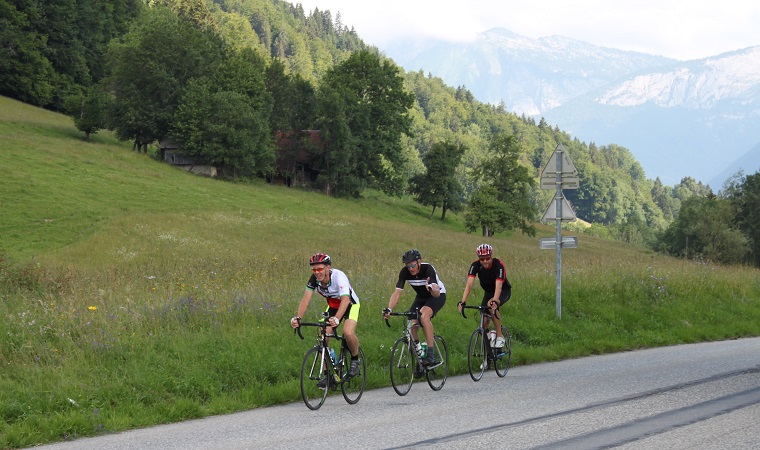 From Teak, based at the Aravis Lodge in St Jean de Sixt – Bike and Ski Weekender's home base in the French Alps.
Invariably one of the first reactions I get when I tell cyclists that I live and ride in the Northern French Alps is "Blimey, I would love to ride there, but I am not fit enough".
Whilst riding in the Alps is not for the cyclist just starting out, neither is it solely the preserve of the pros. Indeed we are very lucky in our corner of the Northern French Alps to have access to a huge variety of road cycling terrain, including climbs that even the most modest of weekend warriors will find very achievable, but at the same time they are no less rewarding for the sense of achievement and breathtaking views.
In no particular order, here are some of our favourite, crowd-pleasing introductory climbs, easily accessible from our home base in the Aravis mountains:
Read more here >>>